11 Aprile | 12 Marzo | 28 Febbraio 2017 
COMMON GROUND MILANO 
A cura di Tempo Riuso, in collaborazione con ADA Stecca e Dynamoscopio,  partner tecnico Milano AllNews
Perché parlare di Common Ground a Milano? A Milano sono nati negli ultimi anni diversi spazi e modi per produrre welfare generativo, fare cultura e partecipare al rinnovamento di un patrimonio culturale materiale ed immateriale della città in continua trasformazione.
28 Febbraio 2017 | ore 18 |Presso Palazzina 7 - Bassa Macelleria 
COMMON GROUND MILANO #01. Le culture dei Mercati
Introduzione: Giulia Cantaluppi, Isabella Inti, Matteo Persichino -Temporiuso.net /P7 P8 Bassa Macelleria
Tavola rotonda web:  Paolo Seris – Assessorato al Commercio, Comune di Milano | Loredana Bigatti e Rossella Traversa – Municipio Zona4, Milano |Erika Lazzarino -Dynamoscopio/MLo Mercato Lorenteggio | Elena Mocchetti- Hors Commerce/Revolve Mercato Montegani  | Angelo Marchesi –Aiab Lombardia/il verziere bio mercatino biologico | Andrea Perini- terzo paesaggio/l'anguriera Chiaravalle e Mercato del Suffragio | Stefano Brambilla, Tomaso Cavanna- Punk for Business/ Market Sound | Federica Verona- SUPER Il festival delle periferie a Milano | Saranno presenti le realtà associative, artistiche, artigianali presenti alla Palazzina 7: FuzzAtelier, Atelier Candiotte, Fucine Vulcano, alcuni studenti del Politecnico e giovani lavoratori.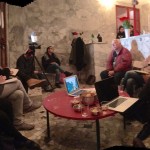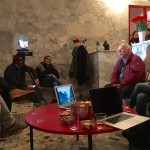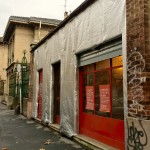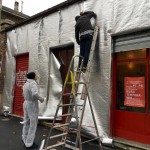 COMMON GROUND MILANO è parte del progetto europeo
WHICH COMMON GROUND FOR THE BALKANS? A cross-disciplinary platform for the definition and sharing of socio-cultural common rules.
A cura di Kosovo 2.0, Prishtina (KO) | WHO Build the city, Beograd (SRO), Tulla Center, Tirana (AL), Temporiuso.net (IT).
Il progetto Which Common Ground for the Balkans è finanziato da Balkan Arts and Culture Fund BAC. BAC è supportato da Swiss Agency for Development and Cooperation (SDC) e da European Cultural Foundation (ECF).