Il progetto Temporiuso si propone di utilizzare il patrimonio edilizio esistente e gli spazi aperti vuoti, in abbandono o sottoutilizzati di proprietà pubblica o privata, per riattivarli con progetti legati al mondo della cultura e associazionismo, dell'artigianato e piccola impresa, dell'accoglienza temporanea per studenti e turismo giovanile, con contratti ad uso temporaneo a canone calmierato.
Il progetto è stato avviato nel Comune e Provincia di Milano, e sviluppato scambi e start-up progettuali a scala nazionale ed internazionale.
Oggi Temporiuso è un'associazione culturale, una società di consulenza e progettazione, un corso di specializzazione post laurea universitaria. Siamo un team multidisciplinare attento a coinvolgere esperti e cittadinanza attiva nelle trasformazioni del territorio.
Temporiuso nasce come ricerca-azione nel 2008 a cura dell'associazione temporiuso.net, con il patrocinio dell'Assessorato alla Cultura della Provincia di Milano, nel 2009 dell'Assessorato allo Sviluppo del Territorio del Comune di Milano e il sostegno e contributo dei ricercatori e tirocinanti del laboratorio Multiplicity.lab, DiAP Politecnico di Milano, nel 2010 il patrocinio del Comune di Sesto San Giovanni, dal 2012 il sostegno del Comune di Milano e di numerose istituzioni nazionali quali CNAPPC, INU, WWF, Legambiente, Italia Nostra ed internazionali quali Università, Istituti di Ricerca, Musei e Gallerie d'Arte, Enti per lo sviluppo di start-up e imprese creative, che hanno permesso una rete in continua evoluzione di collaborazioni con associazioni, attivisti e ricercatori a scala locale ed internazionale.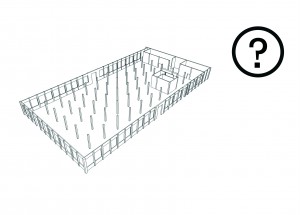 / temporiuso
The project  Temporiuso proposes to use the existing public and private buildings and open spaces, voids, abandoned or underused, to reactivate them with projects related to the world of culture and associations, of handicrafts and small business, temporary hospitality for students and youth tourism, with temporary use contracts in rent control.
The project was started in the Municipality and Province of Milan, and developed exchanges and project start-ups on a national and international scale.
Today Temporiuso is a cultural association, a consulting and design company, a post-graduate specialization course. We are a multidisciplinary team attentive to involving experts and active citizenship in the transformation of the territory.
Temporiuso is an action-research project initiated in 2008, under the patronage of Department of Culture of the Province of Milan, the Territory Development Department and the City of Milan in 2009, the city of Sesto San Giovanni 2010, the support of the Municipality of Milan in 2012. Since 2009 the research has had the support and contribution of researchers and trainees of the laboratory multiplicity.lab, DAStU Politecnico di Milano University, in 2010 the patronage of the Municipality of Sesto San Giovanni, from 2012 the support of the City of Milan and several national institutions such CNAPPC, INU, WWF, Legambiente, Italy Nostra and international, such as Universities, research Institutes, Museums and art Galleries, institutions for the development of start-ups and creative enterprises, which have enabled an evolving network and partnerships with associations, activists and researchers to local and international scale.